2016 CitECar with Upgraded Seats + New Trojan Batteries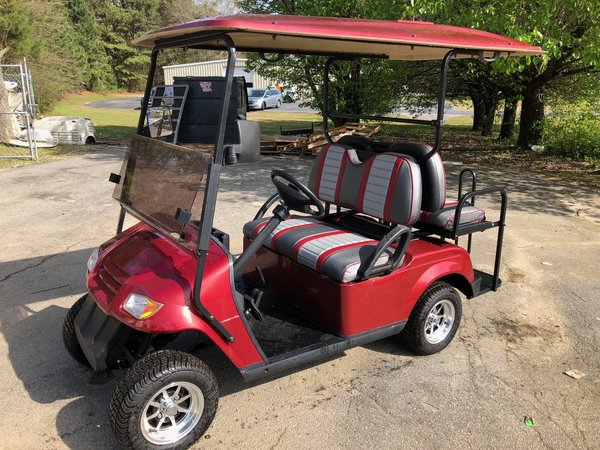 2016 CitECar with Upgraded Seats + New Trojan Batteries
This is a great condition 2016 CitECar with new 2018 Trojan Batteries, 48-volts. It also features:
1-Year Warranty
On-Board Charger
Inferno Red Paint
Premium Upgraded Seat Covers in matching Inferno Red, Silver & Charcoal
10" Wheel Package
80" Hard Roof with Handles
Rear Flip-Down Seat
Turn Signal + Horn + Brake Lights
Tinted Fold-Down Windshield
Battery Meter
and more!
FINANCING AVAILABLE!
Call or text 678-373-7109.