"Caribbean Blue" - 2018 Icon i40 Golf Cart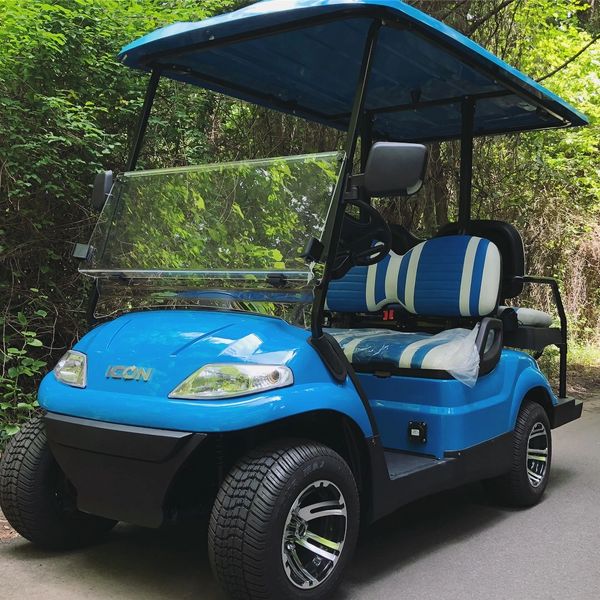 "Caribbean Blue" - 2018 Icon i40 Golf Cart
Introducing our New 2018 Icon i40 Electric Golf Carts! These 48-volt 4-passenger golf carts include the following features:
2-Year Warranty
0% Financing for 12 Months Available!
AC Motor for high performance and increased torque on hills
Motor & Controller designed by Toyota
Disc Brakes for maximum control and responsiveness
Onboard Charger for easy access and maintenance
Spacious & ergonomic body/seating style
10" DOT-rated street wheels
Turn Signal + Horn + Brake Lights
Head & Tail Lights
Rear Grab Bar
Retractable Seatbelts
Caribbean Blue Paint Job (pictured here) with matching upgraded seat covers in Caribbean Blue & white
*Other colors available include: Torch Red, Champagne Metallic, Black Metallic, Lime Green, Alpine White Metallic, Forest Green Metallic, Indigo Blue Metallic, Tuscan Yellow, and Sangria Red Metallic.
Battery Meter
Speedometer
Side Mirrors
And more!
Call 678-373-7109 or text 717-650-9616 for more information.