"Florida Quarterback" - 2014 EZGO RXV with New Trojan Batteries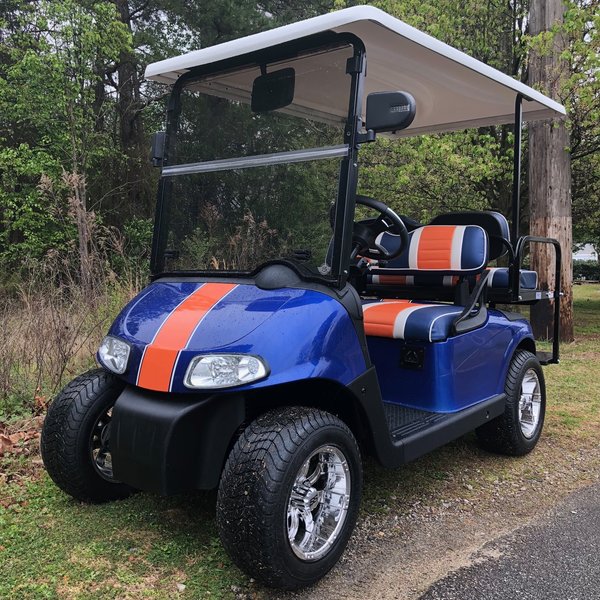 "Florida Quarterback" - 2014 EZGO RXV with New Trojan Batteries
Part of our 'Spring Collection' and designed for the University of Florida (or Auburn) fans, this Fully Refurbished 2014 EZGO RXV has brand new 2018 Trojan Batteries, 48-volts. It also features:
Six-Month EWG Warranty
Custom Painted Sapphire Blue with Orange/White Racing Stripe
Matching Premium Upgraded Seat Covers in Blue, Orange and White
12" Rim and 50-Series Tire Package for the most comfortable ride ever!
Turn Signals, Brake Lights, + Horn
Rearview Mirror
Mercedes-Style Side Mirrors
Custom Chrome EZGO Steering Wheel
Rear Flip-Down Seat with Heavy-Duty Suspension
LED Head + Tail Lights
Tinted Fold-Down Windshield
80" DoubleTake Long Top - WHITE
Battery Meter

Voltage Reducer
New Motor Brake
Charger
and more!
Financing Available!
Call or text 678-373-7109.
STOCK #126