Madjax Genesis 150 Club Car DS Rear Flip Golf Cart Seat Kit with Buff Colored Seat Cushions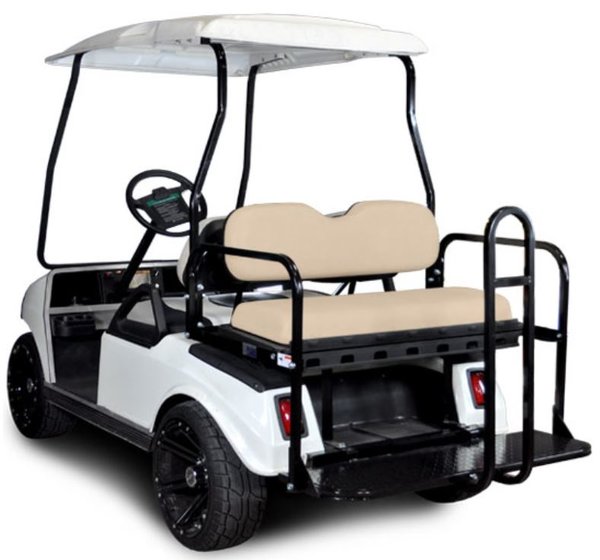 Madjax Genesis 150 Club Car DS Rear Flip Golf Cart Seat Kit with Buff Colored Seat Cushions
This seat kit is designed to convert your 2 passenger Club Car DS into a 4 passenger golf cart. The Genesis 150 seat kit is made up of a new lighter weight, durable polycarbonate flip seat panel helping to reduce the weight on your golf cart.
The steel frame features a durable, high gloss powder coat finish, marine grade molded vinyl cushions with OEM patterns and includes easy to install instructions how to mount the seat kit.
Call or TEXT us to order the kit at 678-373-7109
SHIPPING: Email or text your zip code and we can give you an estimate to ship this seat directly to your home.
Notes:
The Safety Grab Bar (MJGB8000) is sold separately.
Model year 2000 and older Club Car DS carts and all XRT carts require rear struts. Order Part # MJRSST8000.