Golf Cart 36 / 48 volt 30 Amp Voltage Reducer - Universal Fit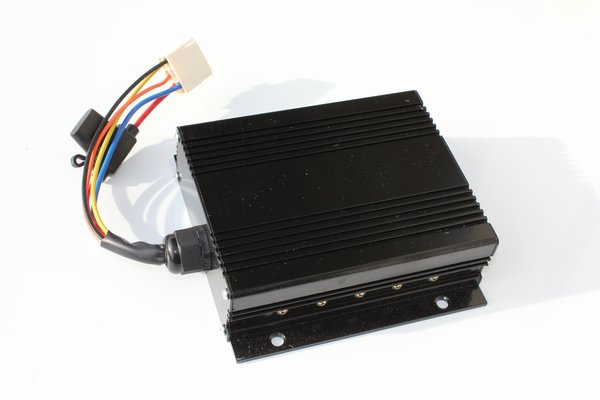 Golf Cart 36 / 48 volt 30 Amp Voltage Reducer - Universal Fit
This 30 Amp Voltage reducer can be used to take your 36 volt or your 48 volt golf cart power supply and reduce it down to a 12 volt signal to power your radio, lights and any other power accessories.
Highly recommended for golf carts that use 8 volt batteries.
Install this voltage reducer to prevent premature battery failure. Often times, lights or golf cart powered accessories will reduce the run time and the battery life on your golf cart if they are not connected to a voltage reducer.
Call or TEXT
678-373-7109
Fits all golf cart power supplies 36 or 48 volts:
EZGO Power Reducer, Club Car Voltage Reducer, Starr Voltage Reducer, Star Voltage Reducer, Columbia, Yamaha, Tomberlin, CitECar, American Sportworks and more