"Torch Red+White" - 2018 Icon i60 6-Passenger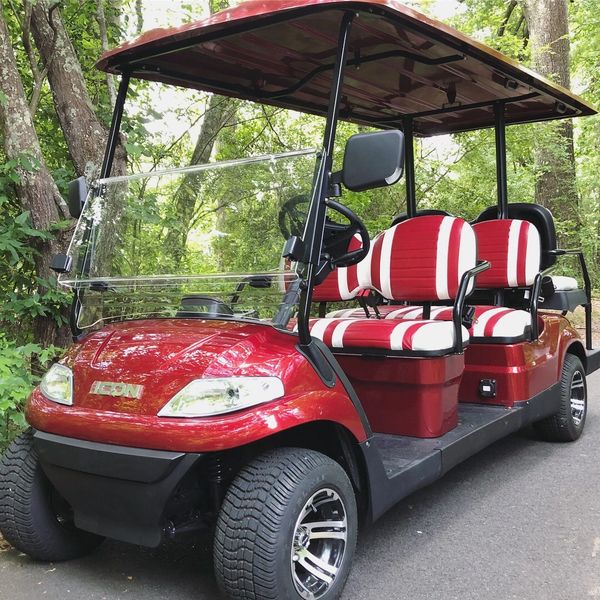 "Torch Red+White" - 2018 Icon i60 6-Passenger
Introducing our New 2018 ICON i60 Electric Golf Carts! These 48-volt 6-passenger golf carts include the following features:
2-Year Warranty
0% Financing for 12 Months Available!
AC Motor for high performance and increased torque on hills
Motor & Controller designed by Toyota
Disc Brakes for maximum control and responsiveness
Onboard Charger for easy access and maintenance
Spacious & ergonomic body/seating style
10" DOT-rated street wheels
Turn Signal + Horn + Brake Lights
Head & Tail Lights
Rear Grab Bar
Retractable Seatbelts
Torch Red Paint Job (pictured here) with matching Red+White upholstered seat covers
*Other Paint colors available include: Caribbean Blue, Champagne Metallic, Black Metallic, Lime Green, Alpine White Metallic, Forest Green Metallic, Indigo Blue Metallic, Tuscan Yellow, and Sangria Red Metallic.
Other seat colors available include: Black, Camel, White, Striped
Battery Meter
Speedometer
Side Mirrors
And more!
Call 678-373-7109 or text 717-650-9616 for more information.