"Queen of Hearts" - 2015 EZGO TXT 6-Passenger with New Batteries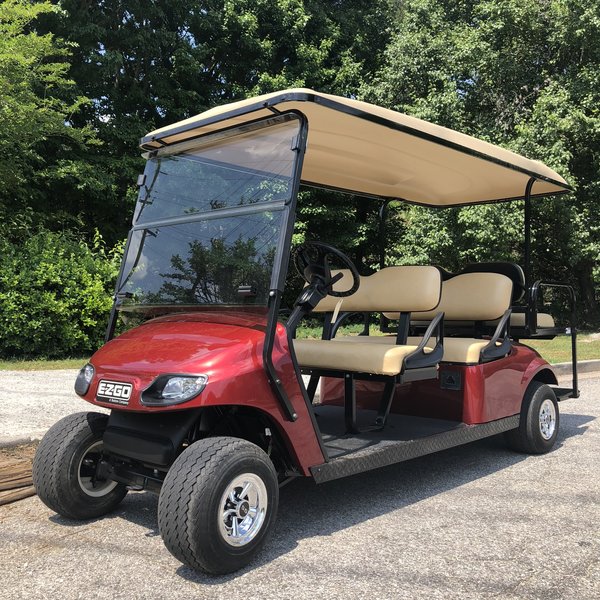 "Queen of Hearts" - 2015 EZGO TXT 6-Passenger with New Batteries
Perfect for the whole family! This 6-Passenger Refurbished 2015 EZGO TXT has brand new 2018 Trojan Batteries, 48-volts. It also features:
6-Month EWG Warranty
New Inferno Red Paint
New Buff Seat Covers
Rear Flip-Down Seat
8" Wheel Package
Turn Signals, Brake Lights, + Horn
LED Head + Tail Lights
Extended Doubletake Black Top
Tinted Fold-Down Windshield
Battery Meter
Charger
and more!
Financing Available!
Call or text 678-373-7109.
STOCK #190