The Beast 4 X 4 Limited Edition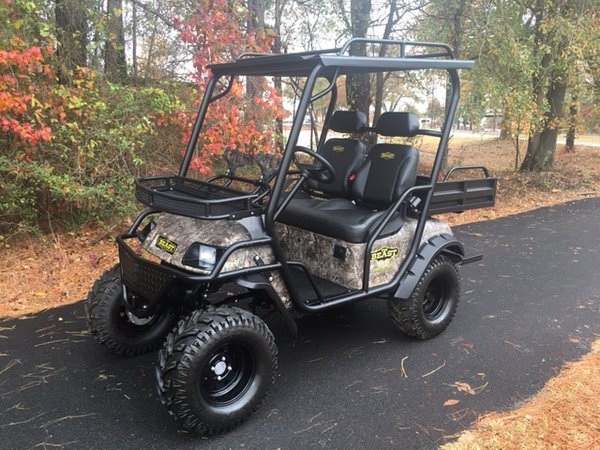 The Beast 4 X 4 Limited Edition
The Beast 4 X 4 Limited Edition is the ultimate Hunting/Outdoor Golf Cart! The Beast Features:
Front End Ground Clearance 17"
On the Fly Programming (Speed, Braking, Take Off)
Limited Slip Differential
2WD & 4WD at the Touch of a Button
Camo Body/Gun Racks
Motor: 15.9 HP
Controller: 48 Volt 600 Amp (Programmable)
1 Year Warranty and much more!!!
Call or text for more information 678-373-7109