"Panama Jack" - 2013 EZGO RXV with New Batteries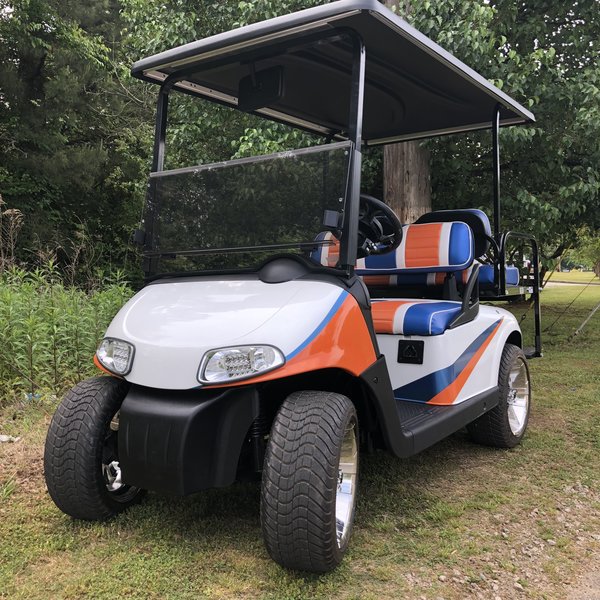 "Panama Jack" - 2013 EZGO RXV with New Batteries
Part of our Spring Collection, this custom-designed fully refurbished 2013 EZGO RXV has brand new 2018 Trojan Batteries, 48-volts. It also features:
6-Month EWG Warranty
Custom Painted White with Orange + Blue detail
Matching Premium Upgraded Seat Covers in Orange, Blue & White
14-Inch Custom Tire & Rim Package
Turn Signals, Brake Lights, + Horn
Rearview Mirror
Rear Flip-Down Seat with Heavy-Duty Suspension
LED Head + Tail Lights
Tinted Fold-Down Windshield
80" Long Top - White
Battery Meter
Voltage Reducer
New Motor Brake
Charger
and more!
Financing Available!
Call or text 678-373-7109.
STOCK #175