"Deadpool" - 2010 EZGO RXV Gas Golf Cart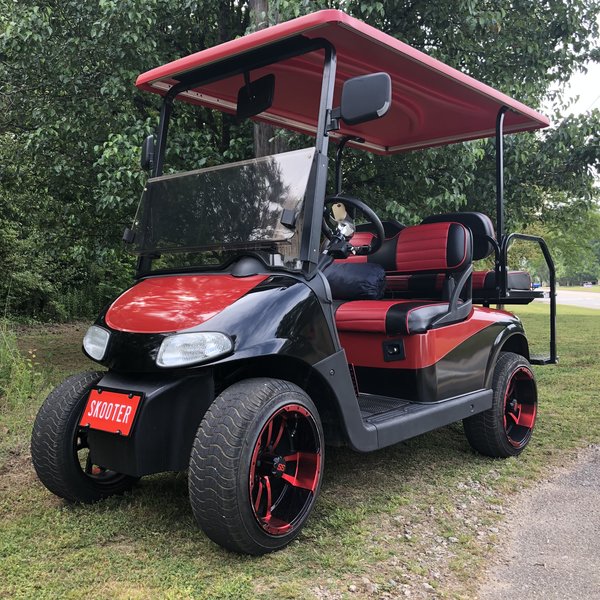 "Deadpool" - 2010 EZGO RXV Gas Golf Cart
This Gas-Powered 2010 EZGO RXV is loaded with custom features, including:
6-Month EWG Warranty
Custom Painted Red & Black
Matching Premium Upgraded Seat Covers in Red & Black
14-Inch Custom Wheel Package with Red rims
Turn Signals, Brake Lights, + Horn
Rearview Mirror
Mercedes-Style Side Mirrors
Custom Madjax Steering Wheel
Rear Flip-Down Seat with Heavy-Duty Suspension
LED Head + Tail Lights
Tinted Fold-Down Windshield
80" Long Top - Red
Madjax Golf Cart cover
Charger
and more!
Financing Available!
Call or text 678-373-7109.