RHOX 3" Drop Spindle Lift Kit for EZGO RXV Electric LIMITED TIME FREE SHIPPING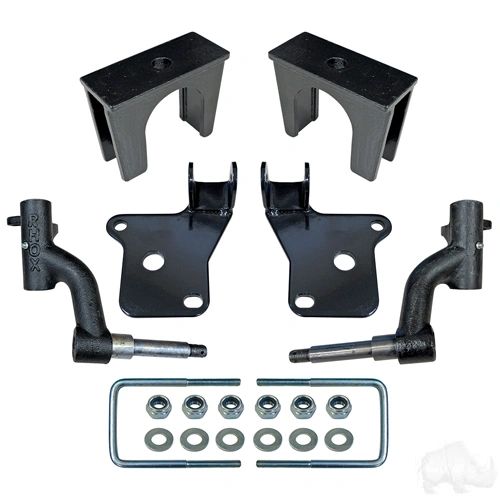 RHOX 3" Drop Spindle Lift Kit for EZGO RXV Electric LIMITED TIME FREE SHIPPING
RHOX is the ultimate in rugged and quality, built for extreme environments!
3" cast steel Drop Spindle lift kit for the EZGO RXV Electric
20" tires recommended
Easy installation
***Sale price ONLY available online. Item purchased in-store will be full price. Ships free to US customers for a limited time.